Sports Stork Lawn Sign Rental
00008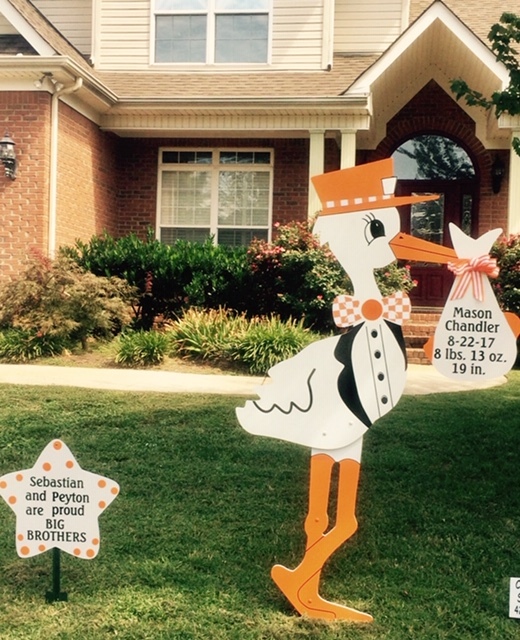 Sports Storks

Are the new parents big fans of college sports? Then, our Sports Stork will be perfect for them!
The six-foot PVC stork stands in their yard for seven days. At the end of the rental, we leave the personalized baby bundle at their door as a keepsake!
Choose a stork in TN orange, or a stork in GA red. Others available upon request.

Choice of Stork
TN Orange (0) GA Red (0)
Baby's Birth Weight (lbs./oz.)
Baby's Birth Length (inches)
Address Where Sign Is To Be Installed (Street/City/State/Zip)
Date Sign Is To Be Installed
Name of Person Placing Order
Phone Number of Person Placing Order