Sibling Star
00005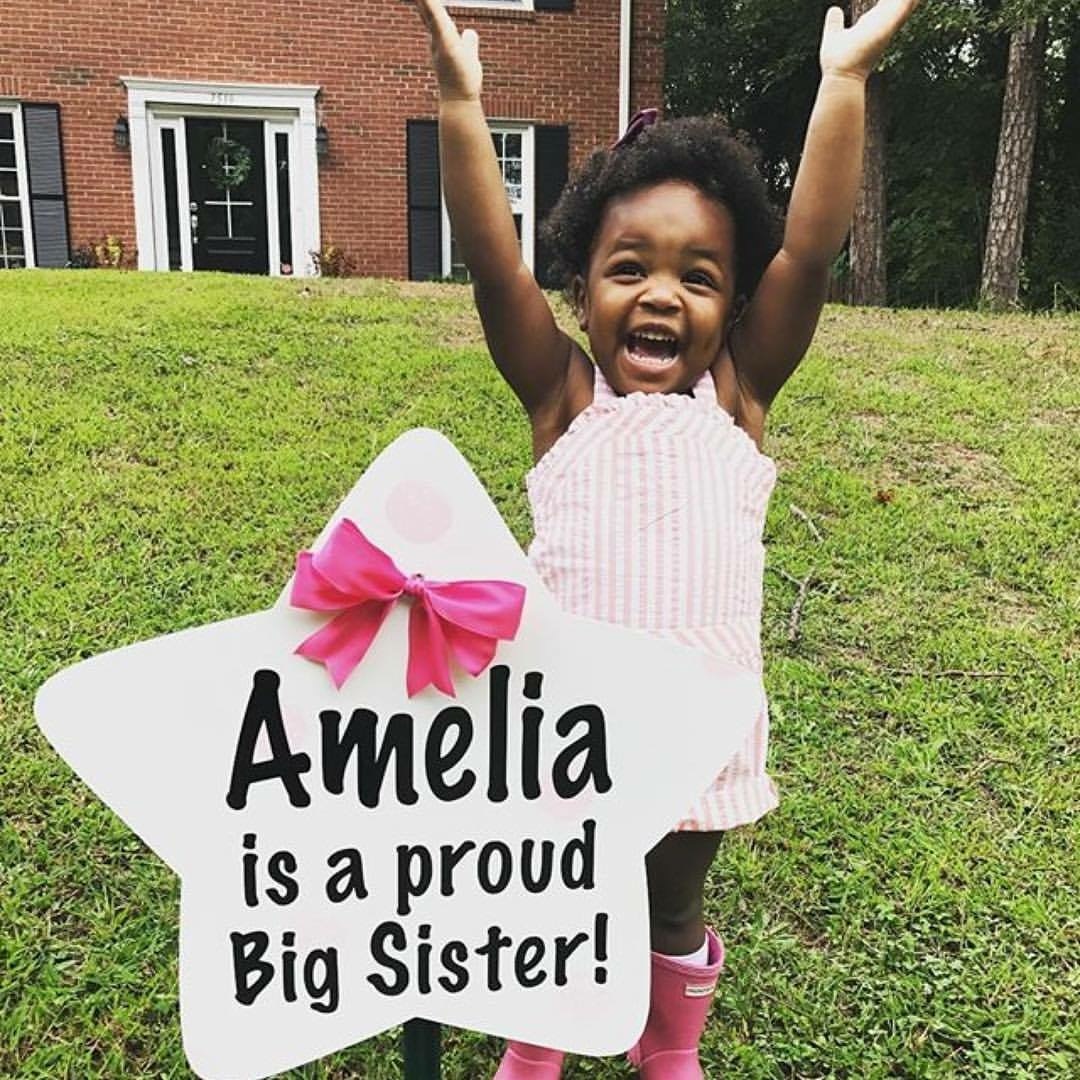 Our Sibling Stars are $15 (when ordered along with a stork remtal) and are perfect for proud siblings to celebrate the arrival of their new brother or sister.
Chattanooga Stork Lady is a home-based sign rental business located in the East Brainerd area of Chattanooga. We deliver to the greater Chattanooga area and parts of bordering North Georgia counties, including the following locations: Chattanooga, TN, Ooltewah, TN, Collegedale, TN, Signal Mountain, TN, St. Elmo, TN, East Brainerd, TN, Soddy Daisy, TN, Red Bank, TN, Harrison, TN, North Shore, TN, Hixson, TN, East Ridge, TN, Apison, TN, Cleveland, TN, all of Hamilton County, TN, Lookout Mountain, GA, Graysville, GA, Fort Oglethorpe, Rossville, GA, Ringgold, GA, Dalton, GA, and Chickamauga, GA.
NOTE: Deliveries to locations beyond our 20-mile radius (for example, Cleveland, TN and Dalton, GA) will require an additional $20 delivery fee
Call us at 423-800-1537 if you have questions.
Address Where Sign Is To Be Installed (Street/City/State/Zip)
Date Sign Is To Be Installed
Name of Person Placing Order
Phone Number of Person Placing Order