Anniversary Lawn Sign Rental
00007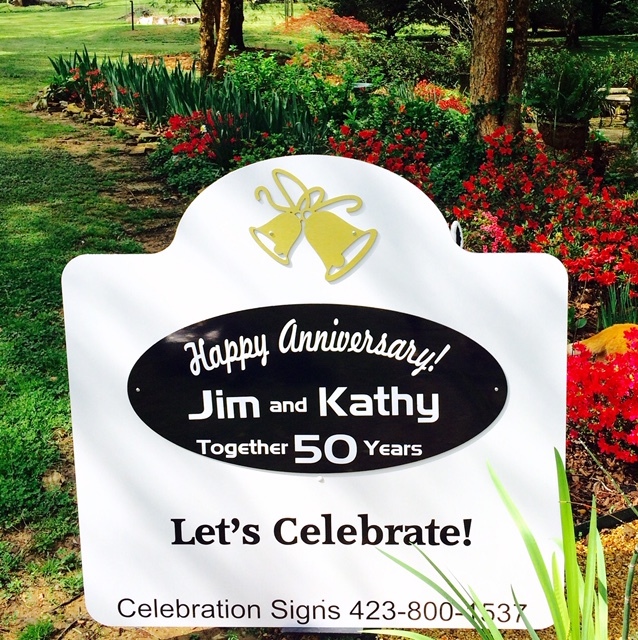 Three-day Rental - $65.
Sign can be displayed on the lawn or inside a restaurant.

Two Options:
Traditional four-foot lawn sign with black oval in center
Flamingo with sombrero (Message would be, for example, " Cheers to 50 years!")
Our PVC Celebration Signs make a church reception or special dinner party for the couple even more special!
For more formal occasions, use the large white signs. For a casual outdoor party or office party, use the flamingo.
Price is the same for either: a three-day rental - $65.
Flamingos and Large white Lawn Signs

First Names of Anniversary Couple
What Anniversary Is It (ex. 25th)?
Address Where Sign Is To Be Installed (Street/City/State/Zip)
Date Sign Is To Be Installed
Name of Person Placing Order
Phone Number of Person Placing Order